I worked on the trail this morning and it is drying out some. I nail
ed wedges under the skinny at the levan rd. entrance so it wouldn't rock.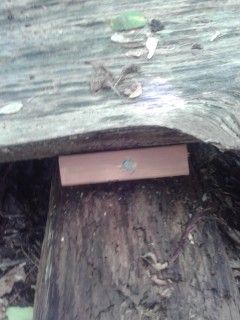 The bridge is still perfect and un-touched
I started looking at a re-route for the flooded area and raked it and bench cut a little to see what it looked like.
bees are still a problem but if we can get a couple of dry days it will be rideable again.
I will post where we are working Sunday when Sherpaboy lets me know.